Publicity Campaign for NC soft
The Meduzarts team have to create nice character for The Aion Online. This image was our first big 10k image. We receive the concept art for the main character. The background character come from the inGame asset. All character was re-sculpt and texture to create a 10k resolution image.
I was in charge to lead the character development of all images. My job was to sculpt or adjust all character.I use Softimage and Maya like a start point and I use Zbrush for the pores, scratch details, clothing, facial expression and to tweak the pose. I did the Uv Layout, add little details over the entire images.
For the Wings, we make a lot of research. Finally, it's was a team work from me and Gabriel T Beauvais.
Software: Softimage XSI, Maya, Zbrush and Photoshop.

Publicity image for Aion Online@ 2009 Ignited Minds. NC Soft All Right Reserved. - Meduzarts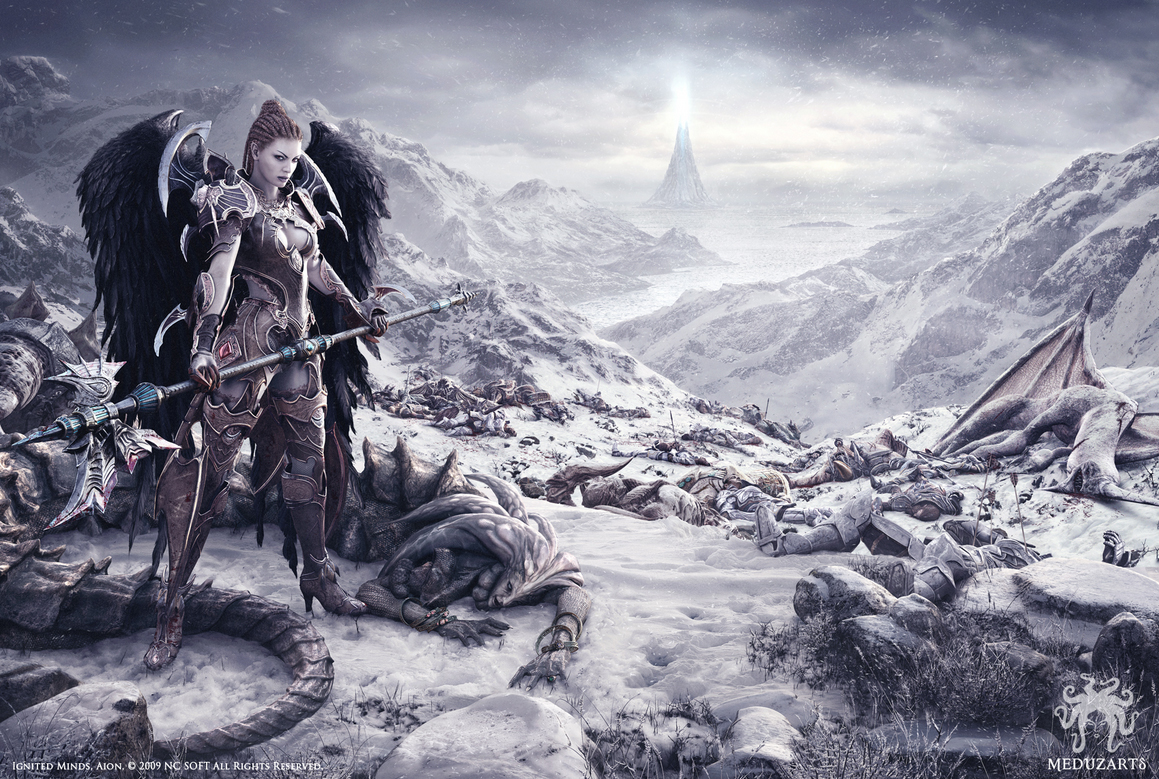 Aion Girl
Publicity image for Aion Online@ 2009 Ignited Minds. NC Soft All Right Reserved. - Meduzarts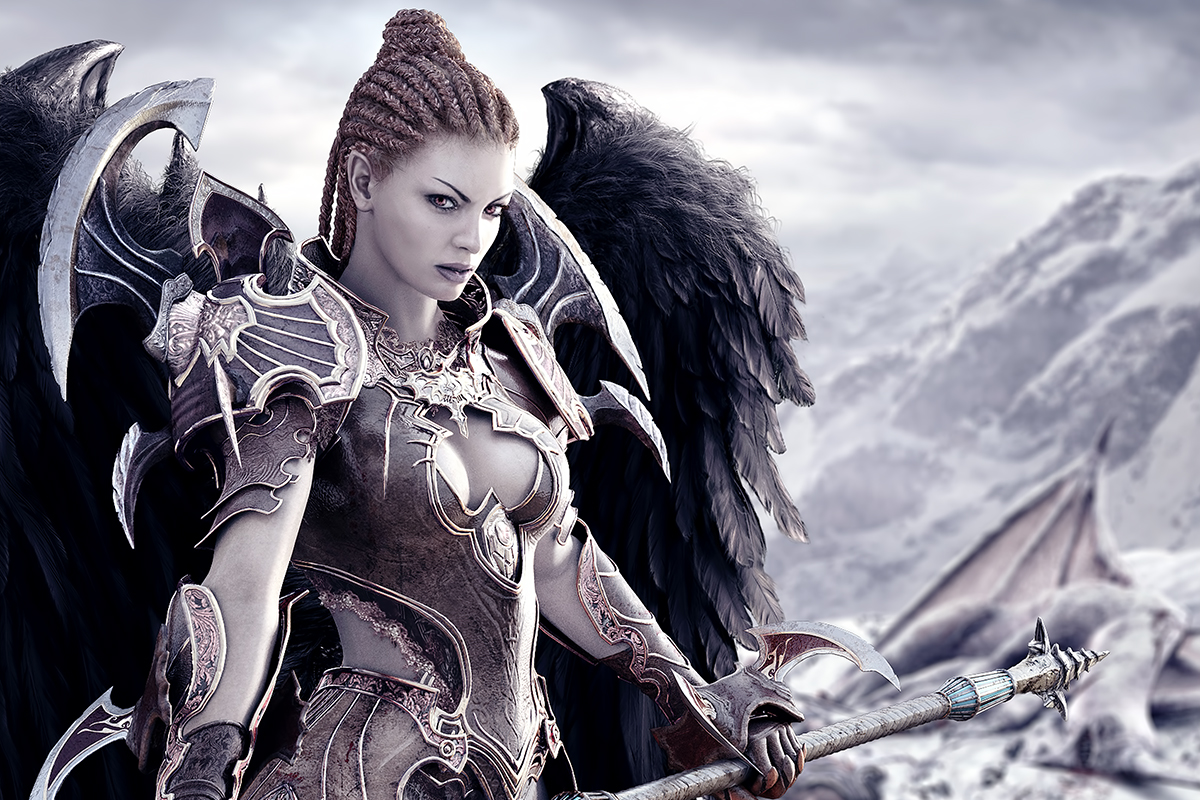 Publicity image for Aion Online@ 2009 Ignited Minds. NC Soft All Right Reserved. - Meduzarts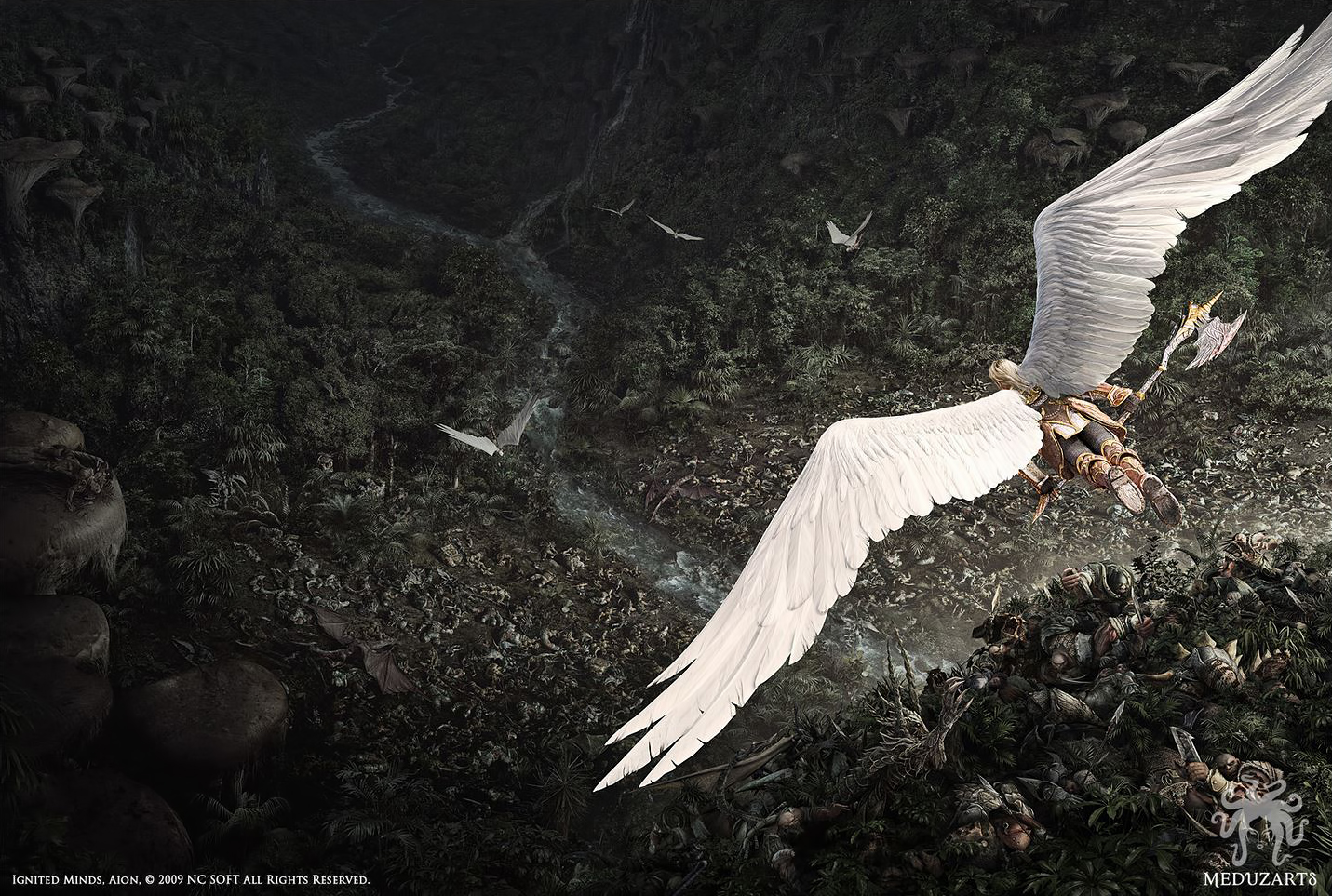 Aion Male
Publicity image for Aion Online@ 2009 Ignited Minds. NC Soft All Right Reserved. - Meduzarts
Aion White Wings
Publicity image for Aion Online@ 2009 Ignited Minds. NC Soft All Right Reserved. - Meduzarts
Aion Black Wings
Publicity image for Aion Online@ 2009 Ignited Minds. NC Soft All Right Reserved. - Meduzarts
Girl Face Wire
Publicity image for Aion Online@ 2009 Ignited Minds. NC Soft All Right Reserved. - Meduzarts
Girl Body Wire
Publicity image for Aion Online@ 2009 Ignited Minds. NC Soft All Right Reserved. - Meduzarts