Publicity Campaign for Bethesda
The Meduzarts team have to create nice character for Fallout New Vegas. We receive the main character build for the cinematic by Plastic Wax.

I was in charge to lead the character development of all images. My job was to tweak all character to be usable for a 10k images. I use Zbrush for the scratch details, clothing, facial expression and to tweak the pose. I did the Uv Layout, add little details over the entire images.
Software: Softimage XSI, Maya, Zbrush and Photoshop.
We also receive a MI6 BRONZE AWARD FOR BEST KEY ART Game Marketing Awards 2011 April 2011 Meduzarts Meduzarts won a MI6 Bronze Award in Best Key art category, for Fallout: New Vegas, done with Bethesda.

Publicity image for Bethesda along with the agency AKQA @ 2010 Bethesda Softworks LLC.. All Right Reserved. - Meduzarts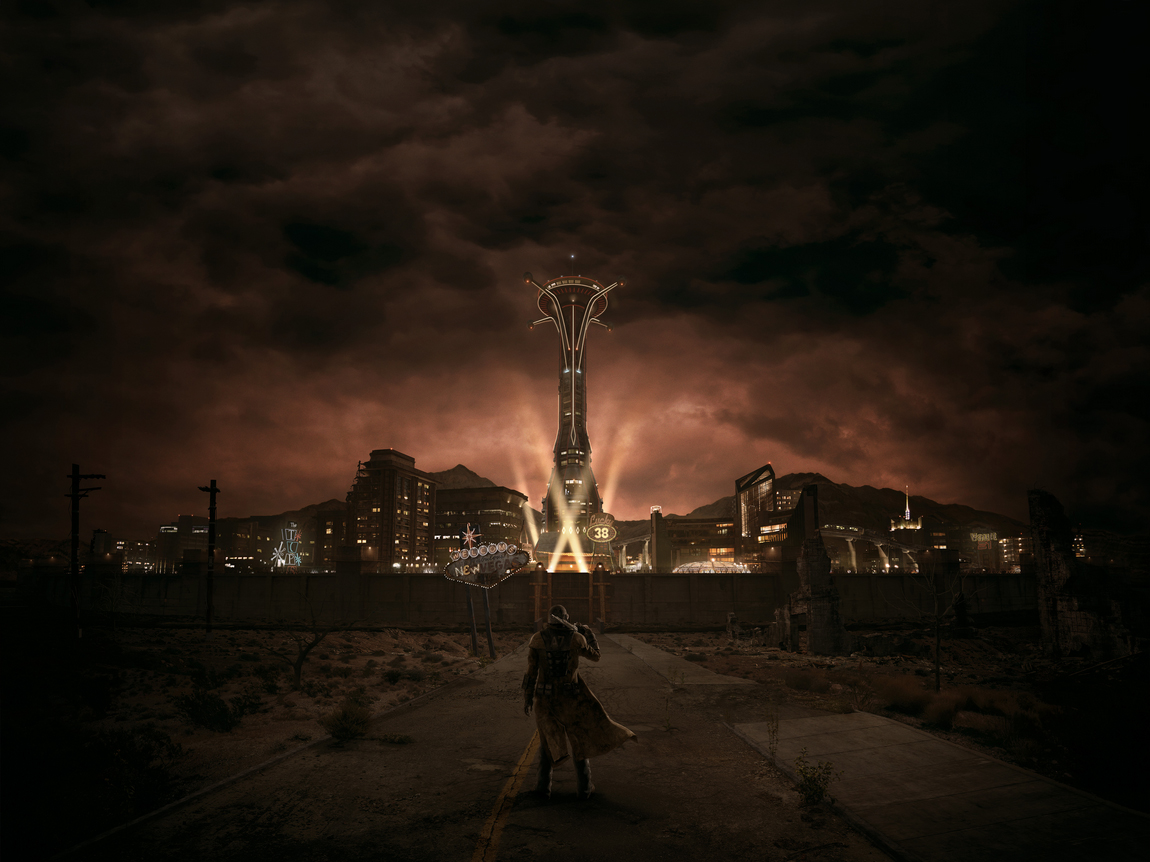 Fallout: New Vegas
Click for the full size images.

Publicity image for Bethesda along with the agency AKQA @ 2010 Bethesda Softworks LLC.. All Right Reserved. - Meduzarts